All too often in the beauty business we get the rush of customers purchasing that one item they saw a celebrity wearing or a friend wearing and decided they HAD to have it. There are many reasons why I discourage my clients from following specific product trend and things to carefully consider.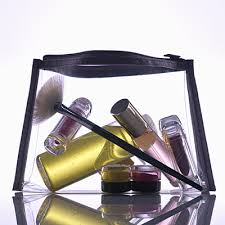 First off, when a client says to me "My friend has this…" or "I saw (enter celebrity name here) wearing this" I do everything in my power to prevent my eyes from rolling completely full circle. I am sorry to say it but just because your friend looks great in that hot pink lipstick, you might not be able to pull of the same exact shade! Think about it, unless your friend is your identical twin sister, you have differences most likely in your complexion, features, and style. When looking for that color, know the name/brand and undertones and compare and contrast various styles of that shade. Mostly I am referring to lipsticks because thats typically what brings up this conversation, but don't get me wrong foundations and other skin regiments come into play here as well.
Here's a good breakdown of the three most asked about categories and how to get what your looking for:
Lipstick:
Who makes the lipstick your friend/celeb wears?
What color is it?
Do you have a photo?
What texture is it?
What do you like about it?
Foundation:
What do you like about it on your friend/celebrity? Matte? Dewy? Light coverage? Full?
What is your skin like? Oily? Dry? (see skincare blog post)
What are you using under your makeup? Primer? Moisturizer?
What is the weather like for the next 3 months where you live? Hot and humid? Cold and dry?
Mascara:
What do you want your lashes to do differently?
What type of makeup do you wear otherwise? Natural? Dramatic?
Do you have any concerns? Contacts? Allergies? Watery eyes?
Things to also consider, if a brand discontinues a long time favorite product of yours, remember its always important to be open to new products! You should be changing your look up every season, and making sure that the products you're using haven't expired.
***Quick guide on expiration:
Mascara - 2-3 months after the seal has been broken
Foundation - 4-6 months after the seal has been broken
Lipstick - 1 year after first use
Powders - 1 year or until you see a change in color/texture (i have some shadows that have lasted me years, but it's not recommended)
Dry Loose Powder Products - no expiration unless change in color texture
Other Cream Based Products - 6mo to a year
"Should I subscribe to a monthly beauty box?"
Ladies let's talk for a second about monthly beauty sample subscriptions. I personally do not agree that these are a good use of money. You are paying a company to advertise and send you product samples (which should be free) and they are not tailored to your skin or beauty needs. See all of the questions I listed above to determine what is a good product for you? Do you really think these mass shipping of smaller product samples is taking any of those factors into consideration? Do yourself a favor, think about the specifications of what you're looking for and go visit a retailer and play! If you're not sure, speak to one of the makeup artists. If you think about it, it costs anywhere to $10-$20/mo to subscribe to these glam boxes and with a minimum of 6 months to use. thats $60-$120. Saving that money could cover a makeup artist in a store giving you a 1 on 1 or even a private makeup artist coming directly to you and giving you lesson on how to do your makeup. When you think about it, it's a lot less hassle of trying things on that don't fit you or your style at all.
If you are a sample junkie, trust me there are lots of stores willing to give you what you need and you can specify what you want to try and absolutely for free! With any purchase from Blue Mercury or Sephora, they load your bag with goodies! Also, wanting to take a product home and wear for a day is a smart investment, just try not to overload the sales rep with too much time and investment in getting you the product you are just wanting to try. Using the questions above will cut down on frustration on both yours and their ends.